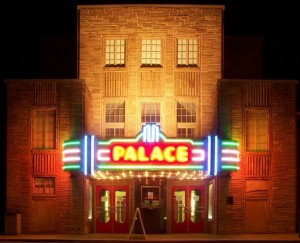 The AMIA Film Advocacy Task Force facilitates an inclusive community of individuals and companies united behind the idea that all filmmakers, archivists, and exhibitors should have access to motion picture film.
If, like us, you believe that the choice of format matters, please consider making a donation today. Your contribution will help support projects ranging from the ongoing series "5 Minutes on Film" to educational initiatives and presentations.
All donations are managed by the Association of Moving Image Archivists, and as a tax-exempt 501(c)(3) nonprofit organization, are tax-deductible under US law (as applicable).
What we're working on right now:
WHY WE FILM
A 16mm documentary series exploring why and how we engage with film as a physical object and experience – why we watch it, why we create with it, why we teach with it, why we preserve it.
Once complete, WHY WE FILM will be available on 16mm film for distribution and exhibition.
◊ The first phase of production on this project began in mid-2014 and is ongoing
◊ A short promotional trailer, blown up to 35mm, was shown at the AMIA 2014
Conference
◊ There are thirty-five recorded interviews to date
◊ A second production phase is scheduled for Fall 2015 in line with funding availability
So far, we've received generous support in donated materials and services from
●  Kodak
●  Panavision
●  Cinema Arts
●  Video & Film Solutions   and
●  Chace Audio
However there are many items and services that must be covered through donations. So whether your donation is large or small, it is a vital part of this production.
You'll have our thanks – and your name in the credits!
5 MINUTES ON FILM
A series of short reflections on motion picture film and its continuing role in moving image culture. Contributions from experts and advocates from among the different branches of the field.
Donating by Mail
Please send a check or draft, made payable to AMIA, and marked FATF Project in the memo section (or in a note accompanying the donation), to:
Association of Moving Image Archivists
1313 N Vine Street
Los Angeles, CA 90028
USA
Your donation will be acknowledged in writing.
Donating by Credit or Debit Card
Please call AMIA on (323) 463-1500
* Thank You for Your Support to Date *