A documentary that explores why and how we engage with film as a physical object and experience – why we watch it, why we create with it, why we teach with it, why we preserve it. Through interviews with people who view and handle film every day – projectionists, archivists, lab technicians, techs, programmers and academics – we reveal why they continue to choose film.
This project is a wide-ranging testimony to the relevance of the medium to everyone from asset managers to scientists to the regular moviegoer. Our aim is to create a powerful message about Film and its purpose as art, technology and business.
Once complete, WHY WE FILM will be available on 16mm film for distribution and exhibition.
◊ Please visit us on Facebook for production updates ◊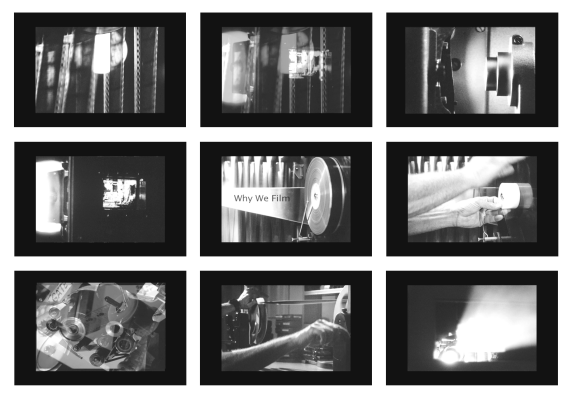 Thank you for your continued support for WHY WE FILM, and we further extend ongoing thanks and appreciation to the following companies for their generous donation of materials and services:
●  Kodak
●  Panavision
●  Cinema Arts
●  Video & Film Solutions   and
●  Chace Audio
+ Updated September 18, 2015