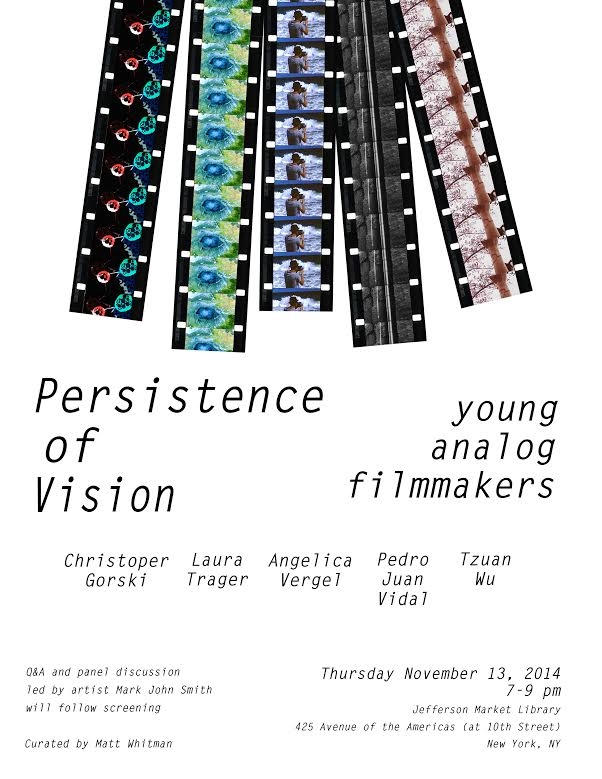 Persistence of Vision: young analog filmmakers was presented at the Jefferson Market branch of the New York Public Library in November 2014. It highlighted the works of five young and emerging artists: Christopher Gorski, Laura Trager, Angelica Vergel, Pedro Juan Vidal, and Tzuan Wu, all of whom work with motion picture film as an integral part of their respective art practices.
The works presented in the program, ranging from the diaristic and the gestural to performance and non-narrative documentary, varied in their content and production approach. Yet all of these artists, through their work and resourcefulness, remain engaged in an ongoing dialogue as to how and why film can continue to be relevant as a medium in the 21st century.
A Q&A panel discussion led by artist Mark John Smith followed the screening.
The program was curated by Matt Whitman.
◄  Listen to a recording of the Q&A discussion
+ Our thanks to Matt Whitman for kindly arranging the recording of the discussion segment of this event and for making it available for listening online